We are called to impact our world with
the love and message of Jesus Christ.
EVERYONE | EVERYWHERE | EVERYDAY
Our MISSION:
"To make disciples who make disciples to the fourth generation" (Matthew 28:19, 2 Timothy 2:1,2)
for prayer using zoom video chat
every

Wednesday at 7:00 pm
starting again on january 5th, 2022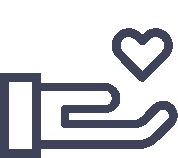 God is doing exciting things here at Harvest House Church. Your generosity is making an eternal impact in our community and around the world. Learn more about how you can contribute.