We are called to impact our world with
the love and message of Jesus Christ.
EVERYONE | EVERYWHERE | EVERYDAY
Our MISSION:
"To make disciples who make disciples to the fourth generation" (Matthew 28:19, 2 Timothy 2:1,2)
1191 boyds corner rd
middletown, de 19709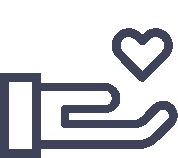 God is doing exciting things here at Harvest House Church. Your generosity is making an eternal impact in our community and around the world. Learn more about how you can contribute.
Harvest House Church "Life Groups"
October 17th - November 20th
Every Sunday starting at 6:00 pm
1191 Boyds Corner Rd, Middletown, DE
​
NO MATTER WHAT YOUR AGE OR BACKGROUND,
WE WELCOME YOU TO EXPERIENCE CHRIST AT
HARVEST HOUSE CHURCH!